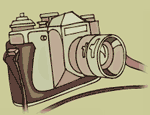 Monika's World

About my beautiful hometown, Dehradun

Suncity | Dehradun | Start of my carrier from LNTINFOTECH | A BRIEF HISTORY OF GARHWAL

Dehra Dun is a town about 250 Km north of New Delhi, in the foothills of the Himalayas. It has a long history and the origin of the name is disputed. Some say it is named after Guru Drona of the Mahabharatha who is believed to have conducted the coaching camp for the Pandavas there. Others are of the opinion that Guru Govind Singh had his "Dera" there and "Dun " I presume means a valley. By the way there is a very old Gurudwara in Dun , so I believe the second theory.
Geographically Dehradun is a valley surrounded by the Shivalik ranges. On one side is the famous hill station of Mussorie. Dehradun still has some forests left and to the side opposite Mussoorie is Rajaji National Park where me and my school chums roamed in search of tigers, but found only the occassional deer. The town is surrounded by Ganga and Yamuna rivers. The two flow around Dun on opposite sides. Very close are the spiritual towns of Rishikesh and Hardwar. In all the valley has amazing beauty though it has been much tampered by influx of industries and limestone quarrying. Thankfully the quarrying part has been moderated by the intervention of the late Rajiv Gandhi.
Dehradun is a part of Garhwal, the abode of the Gods.Garhwal has the famous shrines of Badri, Kedar, Gangotri and Yamunotri. Garhwal Himalayas are just unbelievable. I'll soon put images of the region. The folks are hardworking (I'm an anomalous Garhwali) and very simple. However in recent times after years of repression and exploitation in which the region saw little development, the people have started an agitation for Uttrakhand , a state separate from Uttar Pradesh. I have much to say about the agitation and how the Mulayam Singh Yadav government tried to quell it. That will come in some time.
Dehradun is famous for "litchis", "Basmati" rice and the many boarding schools. Litchis sadly are gradullay disappearing from the valley while the number of schools is on the rise. The town amazingly has the highest number of per capita vehicles in India. As a result of this the pollution level has risen sharply. Something has to be done to save this town otherwise it will become like any other big city of India.

And the last puff of the day-wind brought from the unseen villages, the scent of damp wood-smoke, hot cakes, dripping undergrowth, and rotting pine cones. That is the true smell of the Himalayas, and if once it creeps into the blood of a man, that man will at the last, forgetting all else, return to the hills to die.' --- Rudyard Kipling